Leave no Child Behind, Bridge the Digital Divide
by Vineith Kaul, Posted on 05 November 2020
NEP 2020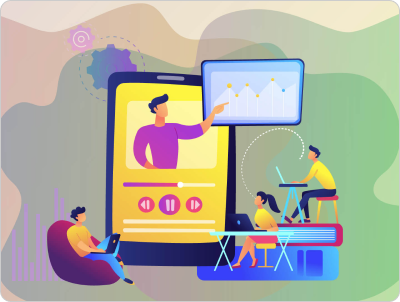 .
Bridge the Digital Divide
The past few months have portrayed the digital divide in the country. During COVID-19, when the whole world was shut, the educational institutions decided to run online classes to reduce the academic loss for the students. This was the time when the inequity in the Indian education system was noticed throughout the country, where a few students had complete access to the internet and digital devices, whereas many didn't. The National Education Policy 2020 designed its postulates keeping in mind the, "Leave no child behind, bridge the digital divide" slogan.
While introducing technology one must ensure that it is accessible to all. According to NEP 2020, a team shall be created within the education ministry to coordinate the online learning needs for schools and higher education both. The teachers will also be trained in online teaching strategies as per the Indian situation, as a step towards bridging the digital divide.
Boosting EdTech Entrepreneurs and Digital Teachers
Technology has impacted education in several ways. Entrepreneurs are inventing modern methods to integrate technology with education at all levels. Next-gen technologies such as artificial intelligence, machine learning, and several other technical tools have completely changed how classrooms looked. However, these areas still require knowledge at technological and educational levels.
Digital Access to All
Most of the rural areas in the country are still devoid of digital access. One out of 20 people has a smartphone. Then they don't have the budget to recharge their phones every now then. Online studying requires a specific bandwidth which is not available with most of the students. The network slows down every now and then. Moreover, the teachers are not well-trained with electronic media. All these are the roadblocks to digital education in the country.
National Education Policy 2020 is a huge step towards illiteracy-free India. It aims at "leave no child behind, bridge the digital divide", i.e., equal digital education to all.  E-learning is the need of the hour. It is beneficial for the students to help them stand with the future workforce. In this digital world, it is very important to be well-versed with technology. Therefore, the eradication of the technological divide in the country might be a step towards the developed nation.