Inquiry-based learning through online education
by Vineith Kaul, Posted on 28 March 2022
NEP 2020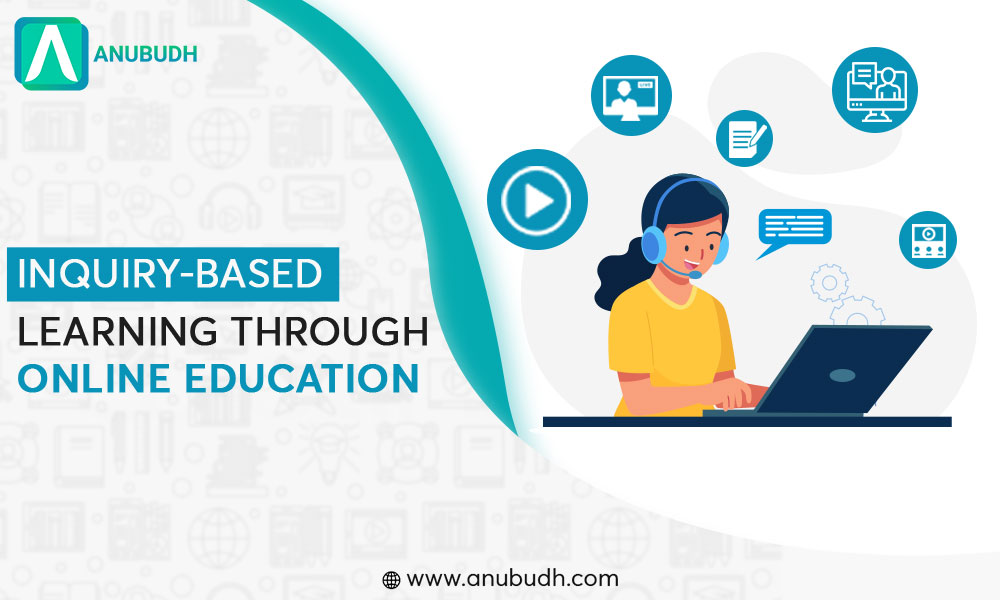 .
Inquiry-based learning through online education
An inquiry-based learning method is a proven method used by teachers and professors as a way to allow students to take control of their education. Students set their own learning objectives and feed their curiosity. This method is very effective for helping learners to gain a deeper understanding of the concepts studied and develop important skills. In the online learning environment, this type of learning approach can even be replicated thanks to the advent of eLearning solutions like learning management systems (LMS). 
What is inquiry-based learning?
The foundation of inquiry-based teaching is Moore's deductive method of instruction, which was pioneered by Robert L. Moore in Texas in 1911. Using this method, he taught advanced concepts of mathematics, where students eventually arrived at related mathematical problems within the course by themselves. Currently, this approach is used to engage and provide in-depth knowledge about a topic to a wide range of learners; from elementary to higher education. Inquiry-based learning can be achieved in many ways, such as:
Confirmation Inquiry-

teachers are involved in this, and it reinforces the knowledge that students already have.

Structured Inquiry-

student seeks knowledge in an organized or structured manner, with a medium level of teacher involvement.

Guided Inquiry-

Students are presented with a research question, and they conduct their own research. Teachers play a moderate role.

Open Inquiry-

Students are required to identify a research topic and research and investigate it on their own, without teacher guidance.
Ways to implement inquiry-based learning online
The New Education Policy (NEP) 2020 of India emphasizes creativity, critical thinking, and respect for diversity. To implement inquiry-based learning online there are three key components that need to be addressed to enable students to participate, collaborate and ultimately learn effectively: 
Generating curiosity:

The key to online learning is to keep students interested and curious about the course material. When teaching online, inquiry-based learning can be an excellent way for students to be engaged with their coursework. Teachers can present a problem to students to solve using tools like whiteboards, quizzes, etc. 

Accessibility is critical:

The success of inquiry-based learning relies heavily on collaboration among students, teachers, and peers. Inquiry-based learning thrives when access and curiosity meet. Online LMS normally have features that facilitate collaboration like chats, forums, live classes, and more

Collaboration is essential:

Once a student has completed their research, the collaboration will help them put together a "textbook" of information on the topic. 
Different research paths will enhance their learning experience because they can share what they've learned and discuss anything they're still not clear about. Online learning tools are designed with integrated communication tools to offer seamless collaboration. 
The inquiry-based approach to learning keeps students interested in the subject matter. Anubudh LMS can help students and teachers collaborate towards better overall education in India and create a generation of curious students with a newfound love for learning. Reach out to us at https://anubudh.com/