5 Benefits of Technology on Child Development
by Vineith Kaul, Posted on 10 February 2021
EdTech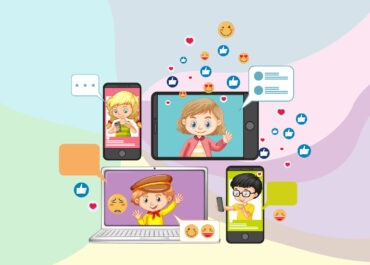 .
We often believe that technology might be a boon to the world but is a bane to the children. It has restricted the kids to home that has constricted their development to a great deal. Many parents feel that technology affects a child's health and hampers his physical and mental growth. Their concerns are valid but not true.Technology has enormous
benefits on child development
. It broadens their mindset and prepares them for future prospects. It makes work easier and time-saving. The following benefits will allay all the fears of the parents with respect to technology.
Major Benefits of Technology on Child Development
The benefits of technology on child development are as follows:
Self-Reliance
The easy access to the internet and information makes it easier for the children to study. They don't have to rely on the teachers to teach. They can clarify their doubts on their own through online lectures.
Encourages Imagination and Engagement
Technology has not only increased social interaction among the students but has also encouraged them to be more active in the classroom. The interactive online games make task completion fun and engaging. It enhances their logical reasoning. It brings fantasy lands to life and enhances imagination and learning.
Develops Core Competencies
Technology in early education develops hand-eye coordination and fine motor skills among the students. It helps the students to pay attention to every detail and thus enhances their
critical thinking skills
. Games during early childhood improves their language skills.
Develops Problem Solving Skills
Researches suggest that young children are more into short-term goals of games that helps in problem-solving. While playing, they are always curious about the next step or what should be their reaction on a particular step. This enhances their logical reasoning and their understanding in Maths.
Broadens Horizon
Technology makes children aware of the things they can't see every day. They can take a tour across the world or witness various animals present. It lets the students know the world is much more beyond the four walls.Technology has enabled
live online classes
where they can study from the comfort of their homes. It has enhanced personalized learning and encouraged better understanding among the students. It aids in visual attention and cognitive development. It has made live streaming easier. If used in limit, it can turn to be a boon in solving most of the education-related issues. Technology has way more benefits on child development than ever thought of.