Who we are
At Anubudh, we provide building platforms for educational institutions by providing them with artificial intelligence based technologies and latest learning management systems. We help educational institutions and individual tutors to deliver the latest online education with dynamic results, and become a brand name. Our products help in bringing a cost efficient digital revolution in the field of education and make learning a fun-filled affair by enabling in-depth learning, virtual assessments, and chatbot style learning technologies.
Education marks the future of the entire society, and upgrading the educational technologies to make them easily accessible to all the students is what we aim at.
Such digital educational platforms proved beneficial during COVID crisis when all the educational institutes were shut and online learning was the only panacea. Our products and services will help you deliver your courses, lectures, and test series to the students anywhere during such catastrophes and otherwise.
Our Vision
To improve the quality and affordability of education with the help of advanced technologies ranging from cloud based solutions for live classes, live testing, LMS to AI driven EdTech products.
The transformational power of Technology in Education will help us provide a whole new dimension to the world of education.
Steps of our work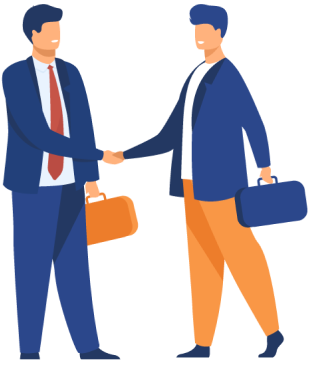 Formal Client Meeting
A formal meeting with the client to have an overview of his business requirements is a must.
Work Plan Analysis
After taking the plan into consideration, we analyze the necessities and put the project into play.
Product Creation
Our team of highly trained professionals works on the designs, applications and products as per the requirements of the clients to deliver the best of our technological innovations.
Final Product Assessment
We, the best EdTech Company in India test our products before delivering it to the clients. We allay all the discrepancies, and provide our clients with the best products.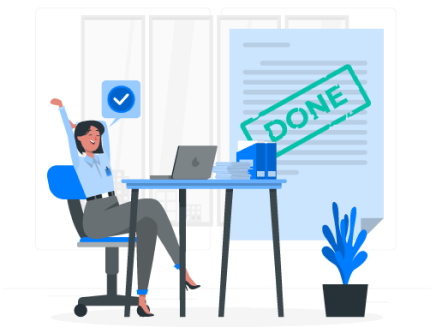 Delivery Of The Finished Product
The finished product is then out for delivery. The client's feedback is necessary for our growth.
Why Choose
Our EdTech products
We are experienced technology professionals who have tremendous experience handling EdTech projects. Many big brands trust us, the best EdTech company in India with bringing in a level of professionalism and top customer service!
Contact Us

Completed projects to the end by our specialists.

A large team of the Techies and Designers!

Customers who were satisfied with our work.

Our values are good organization and result orientation.