How effective are Early Learning EdTech platforms?
by Vineith Kaul, Posted on 25 March 2022
EdTech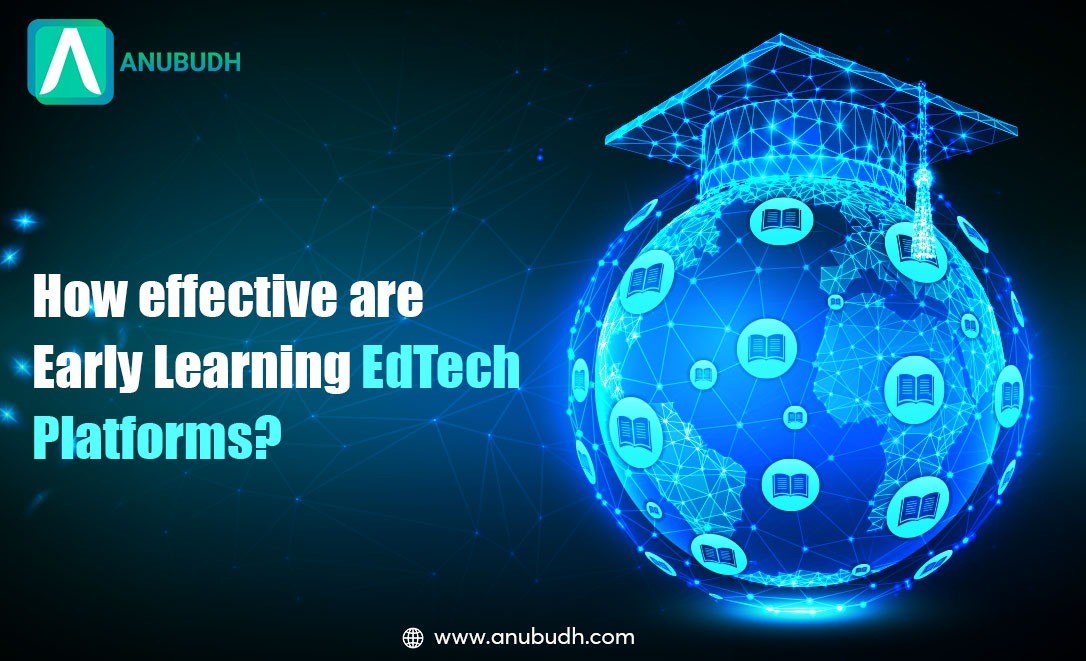 .
How effective are Early Learning EdTech platforms?
E-Learning has changed the method of imparting education to students. Unlike traditional chalk and board strategy for educating, eLearning has made learning simpler, and more effective. With the help of EdTech platforms, preschools, pre-primary schools, and kindergartens can implement customized eLearning fundamentals for Early learning curriculum that help children learn to:
recall information more clearly

establish a regular working routine

challenge them intellectually through learning games

improve communication when working together with peers
It has been proven that sight and sound-based learning materials profoundly impact a child's ability to learn. E-learning is designed to stimulate these said senses. It has a positive impact on small children's learning as it uses video and audio materials for teaching. This fosters better hand-eye coordination and motor skills amongst children, thus improving their cognitive skills. Other than mastering abilities, e-learning can assist kids with creating passionate and social abilities. Edtech can help build a digital curriculum keeping in mind all these points for a holistic learning experience for kids. 
E-learning software uses bright colors, images, and animations to build and sustain students' engagement effectively. Children are more fond of learning from bright images and moving characters than a dull black and white mark on the paper. Additionally, this helps kids to remain engaged long enough to learn through various multimedia tools while also retaining information and learning lessons. 
Edtech is slowly revolutionizing the way early learning education is imparted in schools as educators and guardians have seen kids benefiting from it. Preschools and kindergarten are increasingly opting for virtual tools and blended learning and Edtech companies are playing a vital role in it. 
Are you also looking for e-learning tools for your organization? Well, It's never too late! Your organization can also enjoy all the benefits of having these amazing digital custom contents like animations, gamification. You just need to check our website – https://anubudh.com/