Reasons why CAT (Computer Adaptive Testing) is better than paper-based testing
by Vineith Kaul, Posted on 25 March 2022
Online Testing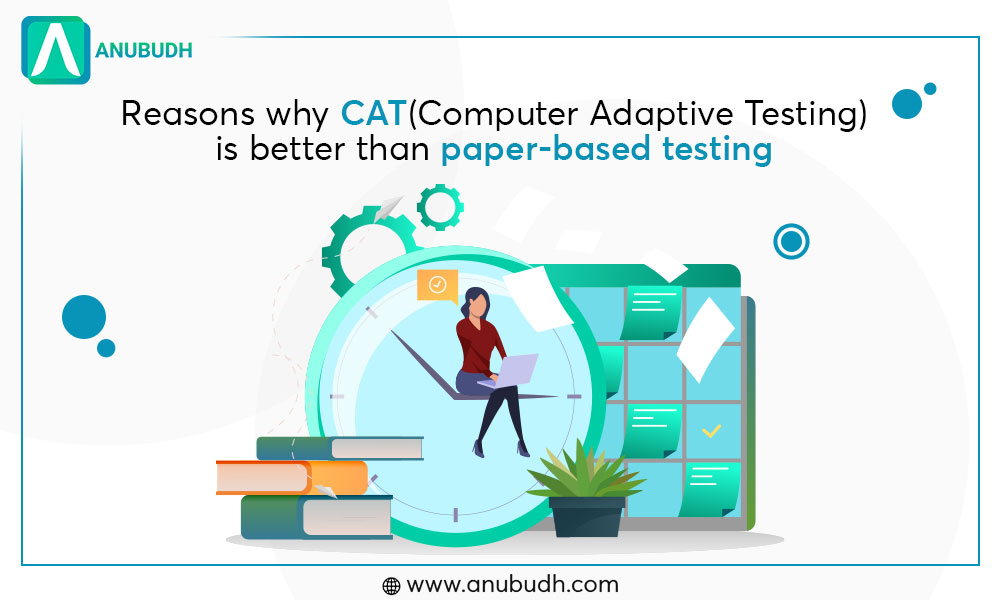 .
Reasons why CAT (Computer Adaptive Testing) is better than paper-based testing
Every year there are more than 30 competitive exams that happen across India! 
Over the years, we have seen a dramatic rise in adaptive computer testing as compared to conventional pen-and-paper-based testing. 
A Computer Adaptive Test (CAT) is designed to check whether a test-taker is having the relevant competency, skills, and knowledge required for success in a particular profession or in a specific university program. The big difference however is that CAT adapts to the examinee's ability level. It assesses students by providing a tailored set of test questions to determine where they are in their learning.
When we talk about CAT in today's scenario, it is increasingly being adopted by schools, colleges, and companies to test the ability of current/ potential students and candidates. This is because it is convenient and takes less time than paper-based testing. Following are some more benefits of CAT over paper-based testing for assessment:
Exam levels

: CAT challenges learners at all levels, providing a valuable view of each learner's ability. In linear tests, all candidates receive the same set of items. Therefore, the majority of people won't get challenged, and examiners won't be able to spot problem areas as accurately. 

Accuracy

: CAT tests are mainly monitored through automated online proctoring which helps in preventing any exam malpractices and produces candidates' accurate results as compared to pen-paper tests. 

Testing ability:

This type of test can measure a range of candidate abilities more accurately with less time like personality testing, skill testing, to knowledge testing, which can be used from college admission to company recruitment. 

Low-cost:

CAT tests are low-cost, convenient, and more accessible than paper-based tests. Candidates can appear for a CAT test remotely at a local center or at home rather than traveling to where universities/ colleges or even companies are located. A mock CAT test can be taken multiple times in order to reinforce certain skills.
Want to implement CAT-based assessment for your students or employee recruitment purpose? Our expert team will help you seamlessly adopt the CAT model in your organization. Connect with us https://anubudh.com/testing-platform/