Online Testing in Employee Recruitments
by Vineith Kaul, Posted on 08 October 2021
Online Testing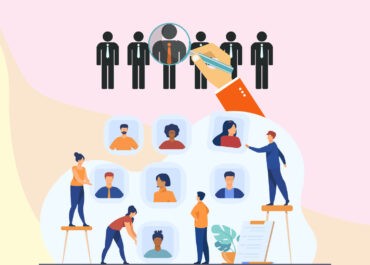 .
Online testing tools have not only made education assessments effective but have also made it easier for the managers to evaluate the candidates within a very less time. Finding the most appropriate employees among the lot is just like finding a needle in a haystack. Online testing reduces the efforts involved in manual evaluation process.
Let us know the benefits of online testing tools in employee recruitments.
Benefits of Online Testing in Employee Recruitment
Online examining in employee recruitment has the following benefits:
Analysing complete test
The hiring managers requires powerful computing systems, efficient algorithms, and data science, working together to process the information faster. The online assessment tools help analysing the test in no time and increase the chances of hiring cream of the crop.
Eliminates the chances of human errors
The chances of errors involved in manual selections are minimized to a greater extent when recruiting online. The test scores are easily evaluated without any errors. This process is considered to be more reliable and accurate.
Cost Effective
The online testing in employee recruitments minimizes the cost involved in hiring and training the candidates, thereby, improving productivity. 
Better hiring decisions
The online skill testing during the recruitment can help the executives find the correct fit for the job among several candidates. This inturn increases the employee satisfaction and productivity of the employees. 
In addition, Psychometric assessments (personality assessment and cognitive assessment) help in evaluating the aptitude, competencies and behaviour of a candidate. 
Less time consuming
The time involved in manual selection process is reduced through online testing which can then be utilised in other productive processes.
Flexible
Online tests can be taken from your comfort zones. One can appear for the assessment even from his home or hostel. This also reduces the commuting charges and saves the time of the candidates. It has however been a blessing during the slowdown when everyone was compelled to stay indoors during the pandemic.
Unbiased Hiring
Online hiring eliminates any chances of biased selection. Here, the recruiters will rely on the test results that are produced electronically and are accurate rather than relying only on resumes and physical interactions that can hold prejudices.
So we see, how online testing adds value to employee recruitments. It eliminates the challenges of the first level of screening. The recruiters can then take the recruitment process forward with a handful of candidates filled with required skills and talent. Online testing apps can be used in every field, be it education, or industries to make the work easier.