Live Online Classes – The Virtual Classroom
by Anubhuti Agarwal, Posted on 08 September 2020
Live Online Classes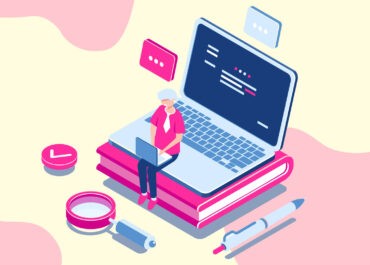 .
The advancement in technology has brought classrooms to our homes. It has enabled the students to study in their comfort zones whenever they want. These are no blackboard classrooms where the students can interact with the trainers and teachers personally in real time. These classes are known as live online classes, the digital replica of traditional classes.
Live online classes are flexible, and save time and money. The lectures can be accessed from various geographical locations in a single time. The lecturers and students around the globe can collaborate and conduct chats, open discussions and fun games. This helps in diversifying the mindset of the students and instills creative thinking within them. The more engaging your live classes are, the more audience it attracts.
Virtual classrooms or live online classes are a significant and inevitable element of the modern learning platform. The live class technology has made tremendous progress over the years. The live sessions can be recorded for future reference now. A virtual whiteboard is used to explain the concepts. Synchronous learning and interactive sessions is another technological advancement in live online class technology.
A number of live online class apps have enabled mobile learning, no matter what time or location the students are in. These pocket classrooms have completely changed the traditional classroom culture and are proving good every now and then.
Live sessions also glorify the lecturer. It enhances the confidence and credibility of the professional delivering a live lecture. Also, there is no editing required in the videos. It is a one shot video. However, live streaming is not a herculean task. All it requires is a user-engaging content, an attractive speaker, interactive facial expressions and eye contact. The live class should be broadcasted on the most used platforms. The social media platforms are preferred by most of our audience.
With technological advancements, live class technology has been progressing periodically. During the COVID-19 crisis, it proved to be a boon for all the educational institutions. It is, however, believed to witness a remarkable improvement in the coming years.