Online Testing Technology in Education Sector
by Anubhuti Agarwal, Posted on 07 September 2020
Online Testing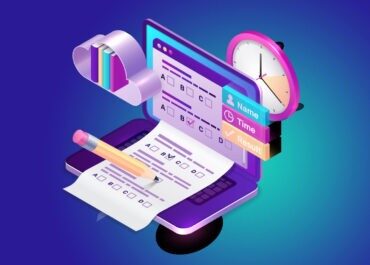 .
Significance of Online Testing Technology:
With the advent of digital revolution, world had seen a remarkable advancement in the field of education. It has made spellbinding improvements in the education sector. The next generation edtech platforms are using latest technologies to refine the education system and make learning more attractive and fascinating.
Online testing is a significant technological advancement in the field of education. Conducting online assessments is way easier now with the advanced online testing technologies. The computer based tests are not only cost-effective but also save a lot of time and paper. Most of the educational institutes with computer systems and internet connections have adopted this method of conducting examinations.
During COVID-19 crisis, the online testing technology helped in conducting online examinations where the students could appear for the exam from the comfort of their homes. The live invigilation prevented any unfair activity.
The National Testing Agency uses the online testing technologies to conduct a number of competitive exams such as JEE and NEET. Such technologies make it easier to organize and evaluate the tests for a huge number of students.
Most of the edtech companies and online coaching centers provide online test series for the students where they get to solve the test papers in an examination-type environment within the given time limit. The students are provided with instant results and feedback at the end of the examination. This helps them to analyze their flaws and improve on them.
Online testing technology makes exams fun and captivating. The engaging visuals and audios explain the content in a user attractive manner. The "special students" with physical disabilities can also undertake online tests, where they can simply touch the screen to answer. Voice typing is another option for such candidates.
The use of online testing technologies has become widespread throughout the world. It had been adopted by many educational institutions and testing agencies. It is supposed to bring further reformations in the field of education in the years to come.