How AI can help aspirants prepare for competitive exams?
by Vineith Kaul, Posted on 23 December 2021
Artificial Intelligence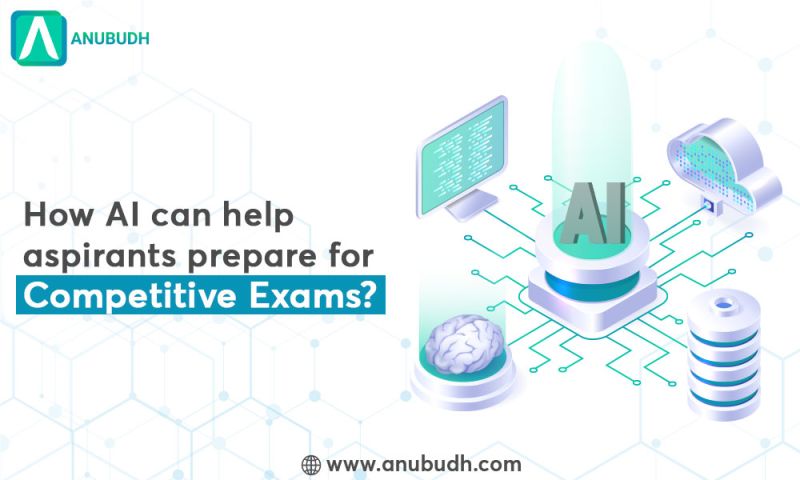 .
How AI can help aspirants prepare for competitive exams?
In June 2017, the Tribal Area Development Department of the Government of Rajasthan along with an EdTech company developed a learning platform for rural students preparing for the JEE and NEET exams. The AI-powered mobile application made all the necessary resources accessible to the students. This resulted in the students being able to prepare for exams in less than nine months; out of which 50% of the students were able to clear their exams, and five girls were able to crack it.
This is the power of AI that is transforming the education sector in our country and making education more accessible and inclusive. There are a lot of elements in competitive exams like NEET, UPSC, or IBPS where AI-powered platforms can help students prepare and improve their writing, reading, comprehension, logical reasoning skills, and more.  An A.I. platform can seamlessly combine adaptive learning with immersive learning technology to provide students with a more engaging learning experience.
The following are four ways in which AI can help students prepare for entrance exams or competitive exams:
Learner centric learning*
One solution doesn't fit all when it comes to learning and understanding. Each aspirant has a unique learning style and pace that are difficult to accommodate in a traditional classroom setting. With an AI-based online learning platform, students could learn at their own pace and assess their progress through the platform's assessment tools.
Chatbot as a learning assistant*
Perhaps the biggest limitation of offline learning is that an educator can't be there for each student. However, a chatbot can fill this gap by providing learning assistance and making recommendations to students according to their queries and their degree of learning.
Accessibility of study material in understandable terms*
Language has consistently been a boundary particularly for the student coming from rural areas. Sometimes, the huge syllabus of competitive tests makes things hard for a student to comprehend. The use of artificial intelligence can address both the issues; make the study material more understandable and accessible for students in the language they prefer.
Limitless information*
Learning materials and information should be accessible for any aspirants who are preparing for competitive exams. AI opens an entryway to a limitless wellspring of data. Aspirants can now take different tests, download question papers from past tests, discuss with peers, and substantially more from the comfort of their homes.
We, at Anubudh, are passionate about enabling young aspirants in our country with tools to capture their dream jobs. If you are a coaching institute or an educator who wants to empower your students with the best AI functionality to crack competitive exams, we need to talk. Reach us on https://anubudh.com/