How to leverage AI for Remote Hiring 
by Vineith Kaul, Posted on 29 March 2022
Artificial Intelligence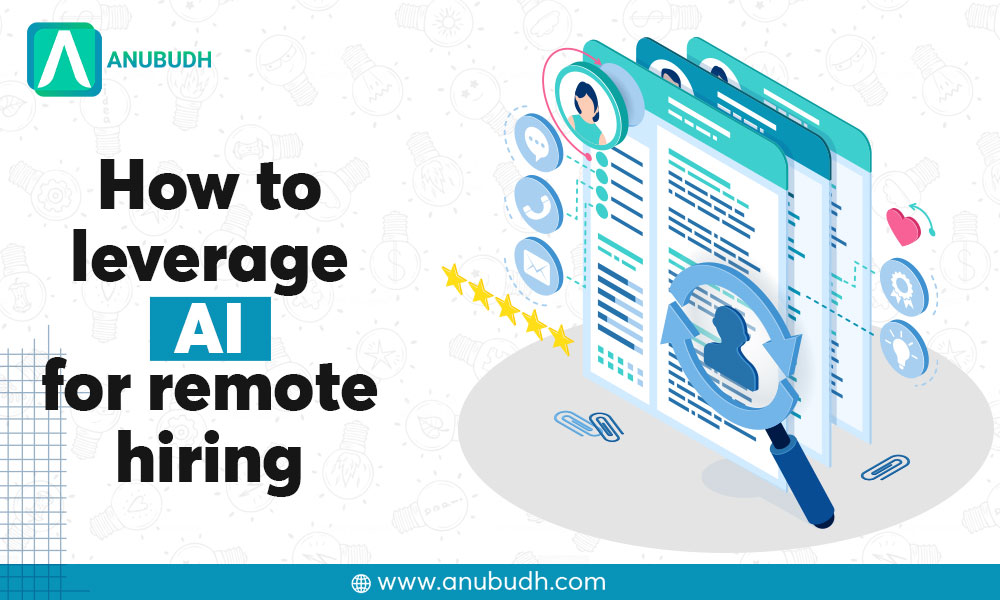 .
How to leverage AI for Remote Hiring 
Artificial intelligence (AI) solutions are increasingly integrated into recruitment processes. AI is bringing an actual change to the way businesses find talents. Businesses may use AI to automate elements of the hiring process while also assuring better talent matches. Using the AI-driven Algorithm, organizations can make better and faster hiring decisions.
Here is how AI has evolved the hiring process:
Hiring Candidates Faster:

Recruitment AI can help recruiters save time by locating relevant talent more rapidly by using an algorithm to find specific keywords in a candidate's resume. 

Weeding out Fake Job Applicants:

In this digital age, employment fraud has become all too common; hence AI can be used to detect and prevent fraud. Artificial intelligence may detect forged phone numbers and email addresses on an applicant's resume. This can be achieved through a set of algorithms designed for detecting different kinds of scams. 

Prevent Human Bias:

A pre-screening method might help avoid interviewer bias that might cause an excellent candidate to be overlooked in the selection process. Using AI-powered interviewing software can help a company analyze possible applicants more quickly. Pre-screening digital interviews can be shared at any moment by hiring teams, allowing them to examine transparency in the interview process and how the candidate has adjusted to remote interviewing.
Anubudh provides innovative AI-enabled assessment tools for HR professionals and educational institutions. Get in touch with us at https://anubudh.com/testing-platform/