Top 3 benefits of video-based learning
by Vineith Kaul, Posted on 29 March 2022
EdTech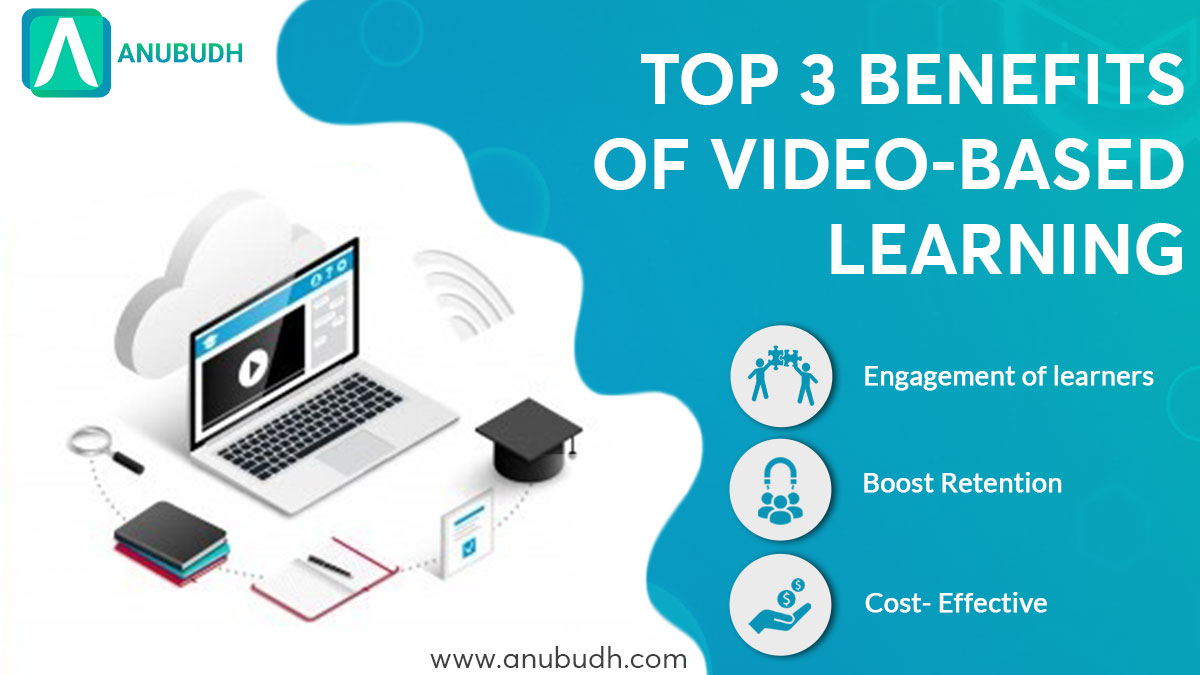 .
Top 3 benefits of video-based learning
A learner is likely to remember only 10% of textual content, 65% of visual content, but 95% of audio-visual content- Survey by elearningindustry.com
Video-based learning (VBL) refers to acquiring knowledge and skills on a particular subject through visual and auditory cues. According to the survey results, VBL content appeals to the learners' cognitive senses, which allows them to remain engaged and retain information. In order to make learning as efficient as possible, the content should be provided in bite-sized chunks in this format. In the current professional education scenario, video-based learning is most effective since it provides a flexible learning approach in which learners select when and where they wish to learn.
Look out at some of the benefits of Video-based learning:
Video-based learning is widely used for teaching, especially in virtual classrooms for higher and professional education, training sessions, and even in school settings. This is due to the fact that VBL enables:
Engagement of learners:

Videos tend to engage learners more than text-only content. Video learning can make it easier and effective to clearly communicate ideas, thoughts, and concepts. Also, bite-sized content delivered through video is more effective than long training modules. 

Boost Retention:

Children are the most challenging learners to keep engaged, especially in virtual classes. Video with bright colours and animation helps to retain their attention. As a result, students can better learn and remember new concepts.

Cost-Effective:

Video-based learning is a cost-effective training approach. It reduces training costs and time. Today, it is effortless to record live lectures, seminars and distribute them online in no time. Moreover, the student can access the video anytime/anywhere through different devices. 
Video captures learners' attention in a way that other mediums cannot, and it is easily delivered through a learning management system (LMS). Adopt Anubudh's LMS to deploy effective virtual classroom experience to your students and trainees.