Augmented Reality Trends: 2022
by Vineith Kaul, Posted on 07 April 2022
AR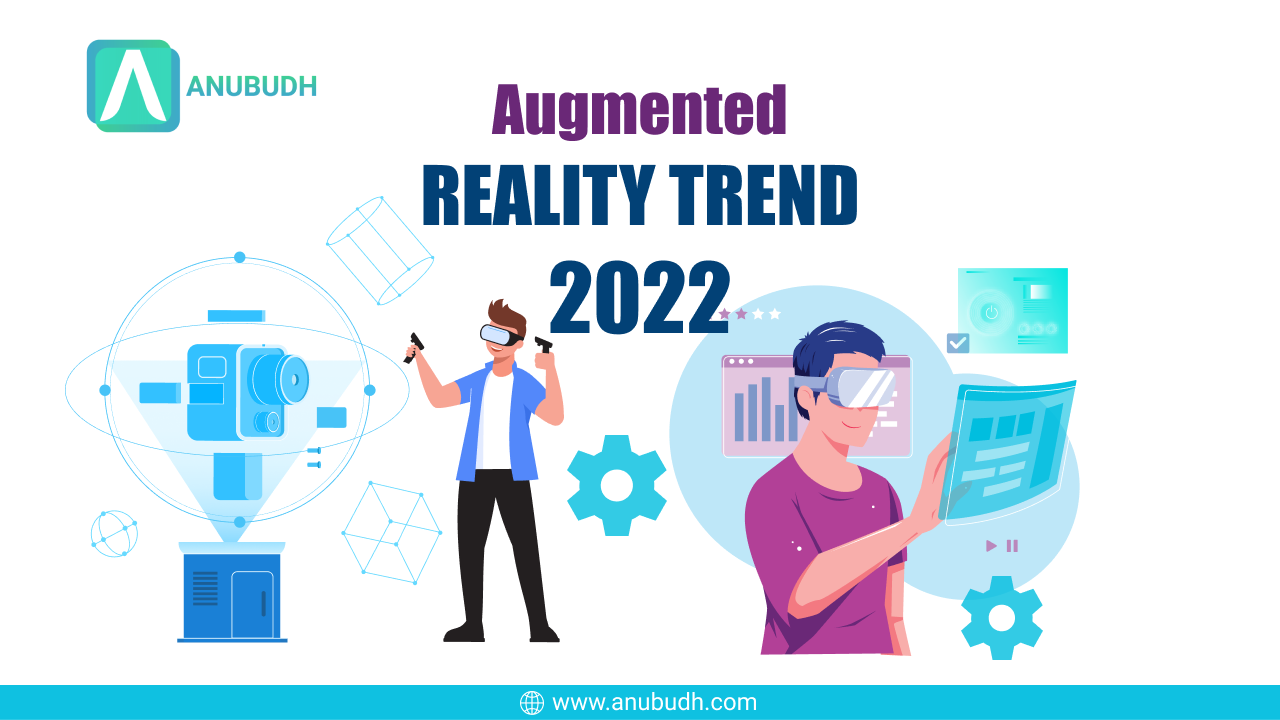 .
Augmented Reality Trends: 2022
Virtual Reality (VR), augmented reality (AR), and Mixed Reality (MR) technologies have all seen an increase in application in the educational arena over the previous decade. AR is one of the most recent breakthroughs and perhaps the most promising for improving the overall educational experience. 
The basic functionality of augmented reality is to create links between the real environment and electronic information, which can be direct or triggered by user interaction with the device. This situation serves as a user interface for an electronically enhanced physical environment. AR is a technology that uses layers of digital information to digitally integrate and expand the physical environment or the user's Reality in real-time.
In this article, we will talk about the most recent augmented reality trends of 2022: 
Augmented Reality for navigation
Navigation in Augmented Reality has grown more fluid and possible than ever before. According to 2022 Augmented Reality Trends, AR is used by technology features such as Bluetooth, beacons, and QR codes. The breakthrough in AR Technology promises a significant increase in navigation. It is proving to be one of the most effective technologies for assisting customers in locating what they are looking for.
Teachers will find it easier to keep students interested in their studies with Augmented Reality. In education, augmented reality (AR) simplifies information perception and uses technology to allow teachers to demonstrate virtual examples and gamify the learning process. This improves student engagement and expedites the material mastery process. It also makes learning more enjoyable, encouraging students to attend school and learn every day. Augmented Reality makes it easier for students to solve complicated problems. Students with learning difficulties have also benefited from augmented reality.
Mobile augmented reality is one of the most rapidly growing AR applications. Advances in mobile phone processing power, higher-quality cameras, graphical accelerators, high-resolution displays, and other sensing capabilities make them a compelling choice as an AR platform. Many consumers already have an AR-capable smartphone, so there's no need for them to spend money on a big and pricey headgear.
One of the most important sectors where Augmented Reality is required is healthcare. Every day, medical care evolves. As a result, using augmented reality solutions to solve challenges like the complexity of remote patient support and the increased pressure on hospitals is becoming increasingly vital. Telemedicine solutions, which are currently on the rise, can benefit from AR technology. Drawing and annotating on a 3D screen, for example, can make communication between doctors and patients much easier and more apparent.