How Virtual Reality is evolving the healthcare learning industry
by Vineith Kaul, Posted on 07 April 2022
VR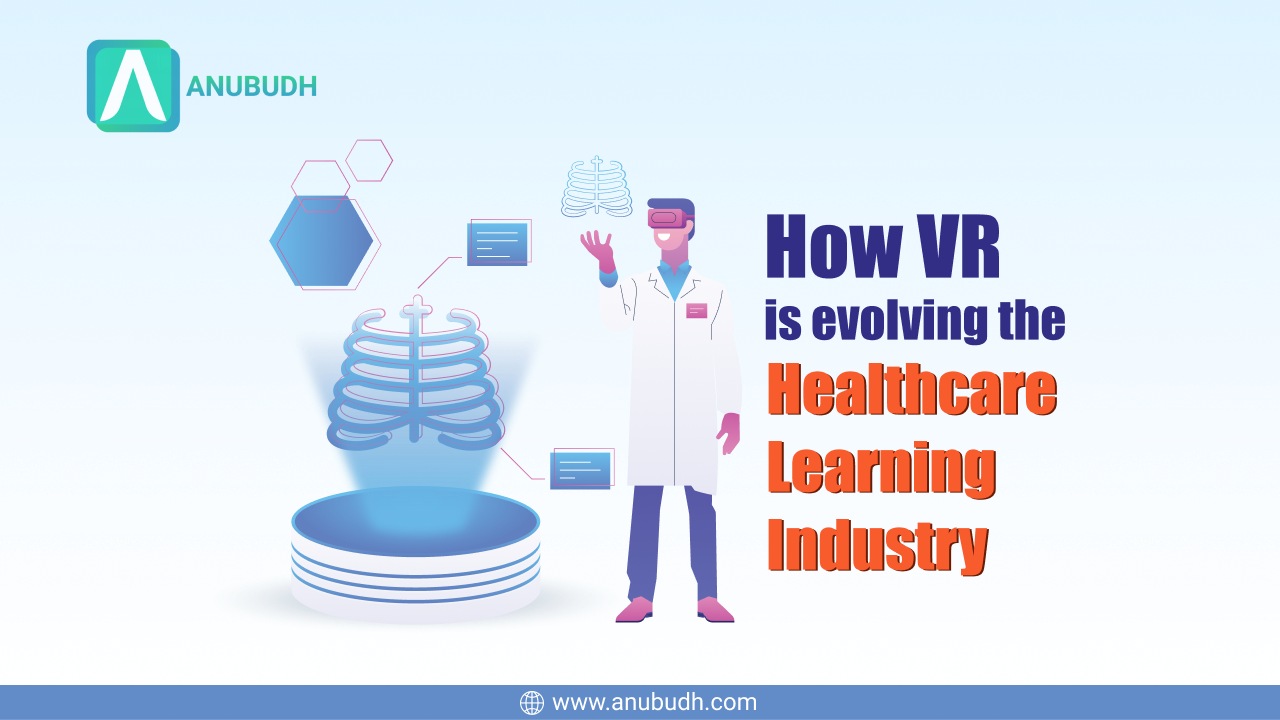 .
How Virtual Reality is evolving the healthcare learning industry
"Virtual reality – A new step in the healthcare learning industry." 
The rapidly evolving technologies surrounding us are transforming our view of the world and how various sectors work. If we talk about the healthcare learning industry, The changes in healthcare delivery significantly impact how healthcare workers are educated. It is currently widely accepted that medical knowledge doubles every 6–8 years, with new medical methods appearing daily. Recent advancements in educational technology have resulted in many new learning tools being made available. Virtual Reality is one of them, and it has a lot of potential for improving healthcare professional training. VR Training can provide a rich, interactive, and engaging educational context, thereby supporting experiential learning-by-doing. So let's know what Virtual Reality is? And how it has revolutionised the healthcare learning industry?
Virtual Reality is a computer-generated environment with realistic-looking images and objects that give the user the feeling of being completely immersed in their surroundings. This environment is viewed through a Virtual Reality headset or helmet.'
Advancing healthcare training. 
Virtual Reality is advancing education and training at a rapid pace. VR programmes can be a one-stop solution for instructors who previously hustled to find places, money, and programmes that meet their needs. It simplifies access to clinical experience for students. Learners can directly access the VR system at any time and participate in simulations.
Building effective communication 
With the help of VR technology, focused experiences relating to patient views and challenging scenarios can prepare nurses or healthcare professionals for real-world clinical settings. A shared experience between patient and professional occurs when effective virtual reality education for healthcare professionals is integrated with virtual reality training for patients. 
Enhancing remote learning
One can learn at a distance with VR programmes and get the best results. It allows the system to track your motions, head turns, and hand gestures, giving the impression that students have never left the classroom. It's a method of obtaining knowledge and abilities by putting concepts and problem-solving approaches into practice. However, experiencing this theory in an interactive 3D environment provides a more memorable learning experience. 
VR is soon going to rule the healthcare industry. VR will increasingly be utilised to increase the accuracy and effectiveness of current operations and expand the capacities of humans, both as caregivers and as patients. Virtual Reality's potential in healthcare is enormous, limited only by the inventiveness and brilliance of those who develop and utilise the technology.