Why is EdTech Such a Huge Opportunity?
by Anubhuti Agarwal, Posted on 26 October 2020
EdTech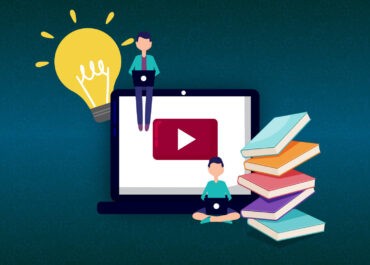 .
In today's scenario, when the whole world has undergone digitization, EdTech has become the need of the hour. Technology makes the work easier, and consumes very less time. In the era where time and money are the most precious tools for success EdTech stepped in like a boon. It has taken education to a completely new level.
A series of innovations have overtaken the education sector. EdTech is one of those. During the COVID-19 crisis when the whole world was shut, EdTech was the only promising area rising beyond expectations.
The interests in E-learning apps and services has taken a huge leap this year. Maximum number of teachers are looking for a platform to teach online. It gives them an opportunity to impart their knowledge to a large number of students from the comfort of their homes. The students can also study from their homes and need not waste time commuting from one place to another.
EdTech is a billion dollar industry that can create huge business for the startups. This is one such industry that can never face recession. This is the main reason why most of investors are discovering their ways to EdTech industry.
Here are a few reasons that suggest why is EdTech such a huge opportunity nowadays.
Emerging Trends in E-learning
Technical innovations such as virtual reality, artificial intelligence and 3D learning have reduced the cost of education to a large extent. It has broken the geographical barriers and made education possible anywhere in just a single click. This has given rise to high quality education at reasonable prices.
Long-Lasting Learning – A Necessity
The industries are constantly encouraging their employees to enhance their skills to keep updated with the global markets and automated processes at work. It is essential to upgrade your skills periodically because what you learn today might become outdated later. EdTech provides you with such updated content which is not available in conventional education.
Global Interaction
EdTech facilitates global interaction. An individual can interact with a large audience across the world and showcase his/her skills. They can thus attract a large number of followers which motivates them in the long run. This model gives a chance to the EdTech businesses to attract aspiring educators and thus flourish in future.
EdTech is the new education. It has added to the latest trends in digital education. It has digitized a large number of educational institutions and made education easier and accessible. Most of the EdTech businesses are touching great heights and are inspiring most of the youth to achieve the same.