How to choose the correct HR tool (software) for your Organization
by Vineith Kaul, Posted on 25 March 2022
Online Testing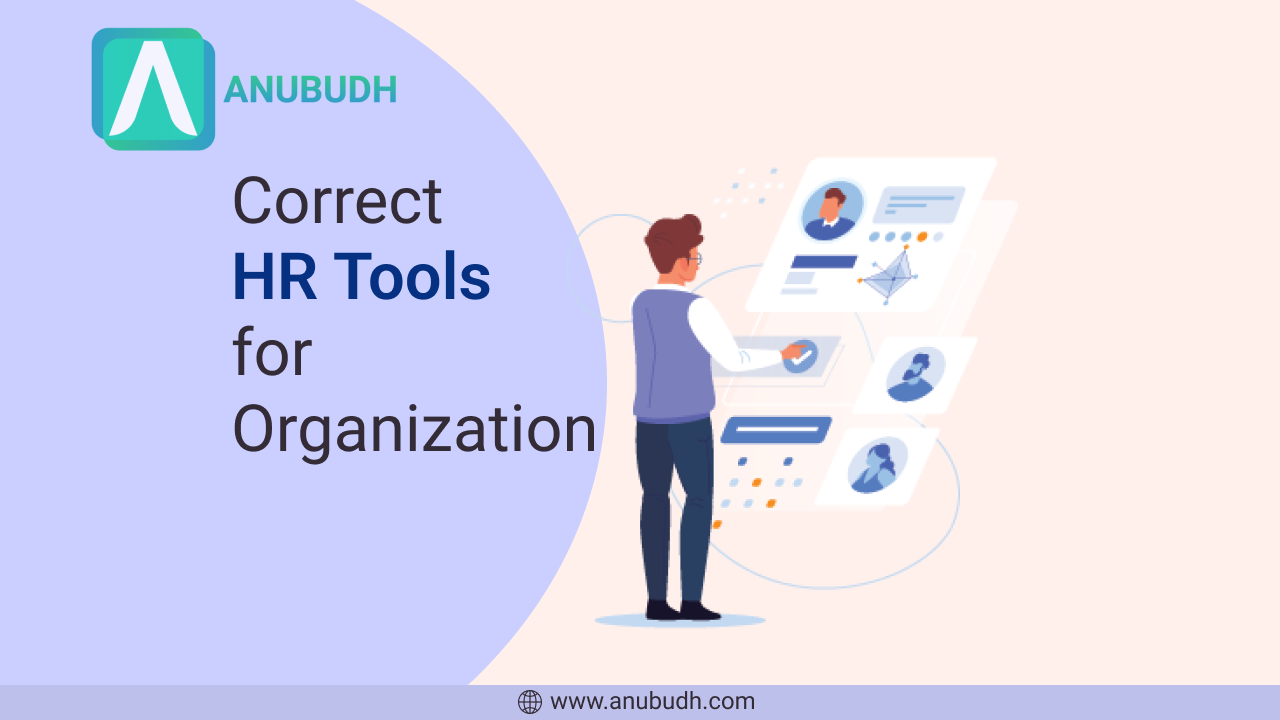 .
How to choose the correct HR tool (software) for your Organization
"The value of a business is a function of how well the financial capital and intellectual capital are managed by human capital. You'd better get the human capital part right." – Dave Bookbinder
The job of a good HR tool is to enable businesses to manage key tasks and processes relating to managing employees. It supports the Human Resource team in carrying out these activities, adding automation to what are otherwise time-consuming and labor-intensive processes. 
Features of a good HR Software
Companies of varying sizes and from different industries have begun to recognize the value of HR software. Hence the HR software market has grown enormously. 
Consider the following features while opting for HR software:
Recruitment automation feature

for repetitive functions like job boards creation from templates and applicant tracking system to simplified shortlisting process. Further, HR managers could automate interview invitations by email, log interview feedback and generate new employee records before the start of the onboarding process.

Onboarding automation feature

to onboard newly hired employees. HR software should allow you to automate your onboarding process and easily create new employee records and generate contract and letter templates at the touch of a button.

Performance management feature

for performance appraisal reminders for employees and managers so that they don't miss appraisal meetings. Moreover, HR software must enable you to automatically collate feedback and objective scores and report on team performance quickly and easily with benefits administration.

Leave management feature

which allows employees to request leave online and managers to digitally authorize it, thus massively speeding up labor-intensive leave management system for all parties.

Employee-Exit automation feature

to shorten the exit interview process by automatically archiving and storing records, creating template letters and forms to aid with the exit processes, and managing and reporting on key trends gained from exit interviews with the aim of addressing critical areas. 
There must be a lot of questions that arise in your mind while choosing the correct HR tool for your organization. These days many tech companies look for good HR software for their organizations. Therefore, you must choose the right HR software to manage your task effectively and efficiently. You can have a look at our website too – https://anubudh.com/testing-platform/.

Online testing vs Physical testing – comparison
When we glance over our past days, we realize that pen-n-paper test was the only way to check a candidate's abilities, aptitude, presence of mind, and behavior. We were familiar with this traditional assessment method only and didn't even hear about the term -Online test.
 But for the last two years, this process went viral in every sector that was ready for mass recruiting in those tough times. Due to the advancement of technology in this digital world and looking over the circumstances during the pandemic, online assessment tests became the only way to select the right candidate suitable for the right job profile.
 People started shifting from the traditional assessment method to online assessment tests. Moreover, it is convenient for both candidate and the company as well who is conducting the test.
 If we gaze on the nitty-gritty of online tests vs traditional tests, then online tests have some reasonable advantages over the traditional methods for evaluation both for the corporate company as well as the applicants themselves.
 An online assessment is less time-consuming and provides you the advantage of accuracy and speed compared to the traditional assessment method. The robust online tools take out any odds of malpractice, streamline hiring, and assurance a positive candidate experience. Also, it reduces the administrative burden while it upholds the integrity of the assessment.
You can read more about online assessment on our website- https://anubudh.com/
Let us help you to build a strong and sustainable assessment system for all your recruitment needs. Mail us on – vineith@anubudh.com