Why is it Important to Conduct Live Online Classes in India?
by Vineith Kaul, Posted on 24 September 2020
Live Online Classes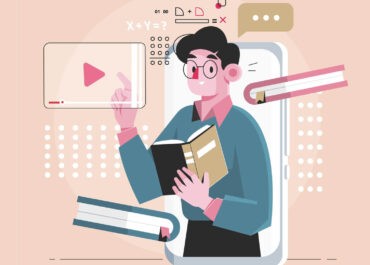 .
Technology has made major advancements in the field of education. It has become the new pen and paper. Internet connection has now reached to every nook and corner that has taken education to the remotest lands. Live online class is the technological method of delivering lectures to a number of students at the same time. The students can thus access the educational material from anywhere and anytime. 21st century has witnessed a huge technological transformation in the field of education and has thus made e-learning an important aspect of everyone's lives. Read on to explore the importance of conducting live online classes in India.
India is technologically slower as compared to the developed countries. Although it had been making gradual progress in technical areas, it still needs to be upgraded a lot in literacy terms. The importance of online education has been understood by huge masses and is being applied in today's lives. This has led to the establishment of edtech companies that are educating a large number of students from a single platform.
In the year 2020, when the whole world was hit by a global pandemic, online education became the need of the hour. This made India realize how vital technology is, and thus major steps had been taken to transit the traditional education system.
Importance of Conducting Live Online Classes in India
The importance of online classes in India is explained as follows:
Live Online Class is Affordable
More than 70% of the Indian population is below the poverty line. They can hardly afford the school fees, leave sending their kids to tuition/coaching. Through online classes, their kids can refer to the lectures at home an affordable rate. The visuals will help them understand the concepts minutely which is otherwise not possible in a class of 50 other students.
Live Online Class is Time-Saving
Time is the most precious thing in today's world. What you earn is directly proportional to the time you spend while you work. Your success depends upon how much time you save for useful activities. Live online classes will help you save 60% of your time that is otherwise spent in the traditional system of education. This time can then be utilized in learning other important things.
Accessibility
Live online class is accessible in the faraway locations in the country. Internet is available in every nook and corner and hence the students staying in faraway villages can also study through the live classes now.
Flexibility
There is hardly any flexibility in the traditional system of education. It is mandatory for the students to go to schools, colleges, coaching, else they miss their lectures. But this is not the case with live online classes. Be it scorching heat, or heavy downpour, students need not travel to the educational centres now and can attend the live classes comfortably from their homes.
Recorded Sessions
The online live classes can be recorded by the teachers. They can save the classes in the library and re-use them whenever they want. The students who missed their lectures can access the content through the recordings anytime.
Thus we see, live online classes have so much to offer. For a developed nation, we need to introduce live online classes in all the fields of education. Let's make education fun and interactive. Online education can educate a large population. This can be an initiative in eradicating illiteracy and inturn poverty from the country.