National Education Policy 2020 and E-Learning
by Vineith Kaul, Posted on 21 September 2020
EdTech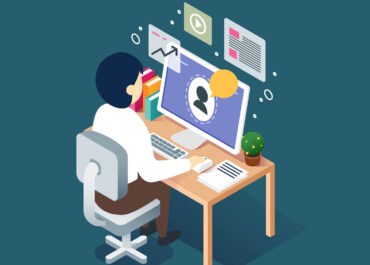 .
The New Education Policy 2020 has been introduced after 34 years to bring a change in the existing education system. It is framed to provide a significant impact of technology in all the fields of education. During the pandemic, when the second-largest school-going population of the world went under lockdown, the Indian education system realized the need for an alternative. This was when online education came into play on high priority. National Education Policy and E-learning go hand in hand and the article explains it better.
All the schools and universities were forced to adopt online teaching methods without any technical trainings and internet facilities. Not every student was able to attend the online classes due to the digital divide, which has been addressed in the National Education Policy 2020.
NEP National Education Policy 2020 and E-learning Strategies
The policy has the following strategies in mind that can be beneficial in overcoming the digital gap in the country.
National Education Technology Forum
The government will be setting up the National Education Technology Forum to provide a platform for the educational centers and entrepreneurs to share best practices online. This will broaden the online reach within the country and bridge the digital gaps.
Virtual Labs
More and more virtual labs will enable the students to access hands-on experiment-based learning from wherever they are. The use of virtual reality, virtual field trips, are an add-on to digital technology.
Online Classrooms
The webinars and live discussions in the classrooms will help in initiating interactive learning in the schools. The National Education Policy 2020 thus aims at providing online access to everyone in the country.
Digital Literacy
Digital education will prepare the students to adjust with the workforce in today's world. With the increasing digital sectors, knowledge about artificial intelligence and machine learning is essential. Technology-oriented education forms a technical foundation for students that will help them identify the skill sets and prepare them for future jobs in the market.
EdTech
The New Education Policy 2020 has paved the way for new opportunities for the edtech sector. It aims at providing e-content in all the regional languages apart from just Hindi and English. Learning apps, TV channels and teacher's training is also a part of NEP 2020. This has increased opportunities for the edtech platforms to create innovative edtech apps, products, and content.
The New Education Policy 2020 will help in creating online pedagogy in India. This has opened doors for a developed nation. Education sets standards for a developed country and eradicates unemployment to a great deal. Digital education will enable the students to study whenever and wherever they are, at an affordable cost and less time.
It is rightly said, "Be the change you want to see." This had been the vision of most of our leaders. Hope this change changes the plight of the education system in the country.