Create a Sustainable e-learning Platform for Early Childhood Education
by Vineith Kaul, Posted on 28 March 2022
EdTech
Learning Management System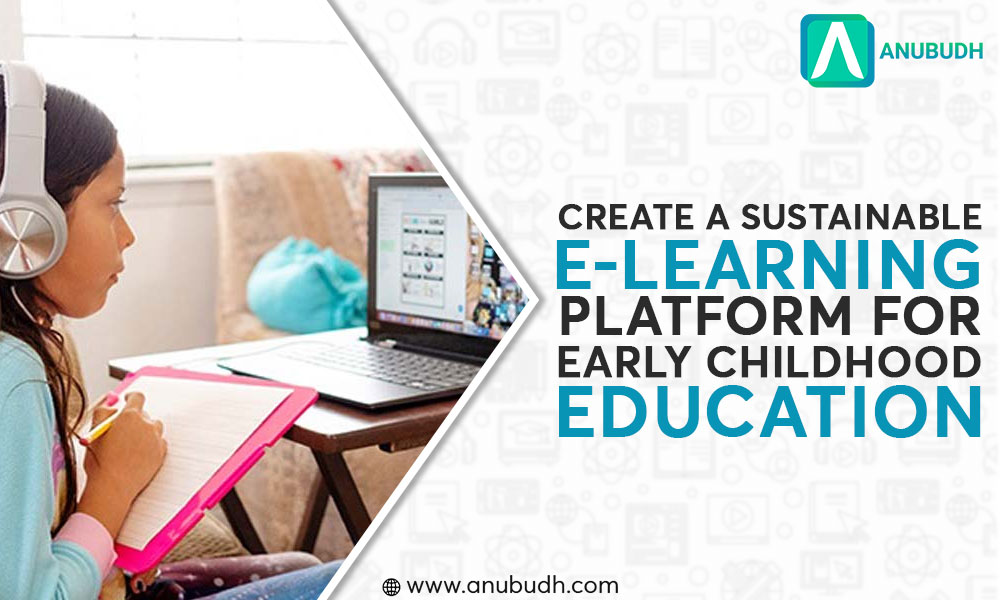 .
Create a Sustainable e-learning Platform for Early Childhood Education
In the pandemic era, eLearning has been widely adopted by different sections of the education community. The same has been true for institutes that cater to early childhood education. In spite of their initial reluctance to adopt, preschools and kindergartens gradually warmed to online education software platforms after discovering & experiencing student engagement features and management tools. 
Online education ERP softwares like Learning Management (LMS) and School Management System(SMS) empowered them with features that traditional school systems lacked. This has prompted schools and educators to continue with the e-learning courses post-pandemic. Early-learning schools can leverage LMS & SMS to create a thriving learning environment: 
Teaching early learning in an effective and fun way
Educators can use LMS as a tool for a variety of teaching and learning activities, like:
Lessons for early childhood kids could be digitized by using the gamification approach.

Teachers can use LMS to conduct interactive live classes, share content with fun animation to teach concepts to young learners.

Teachers can use adaptive learning tools like quizzes and MCQs to test learners' grasp of concepts. 

Classes could be taught in multiple languages besides English and from anywhere in the world. 
Creating a brand through online presence 
Educators or institutes can do a multitude of activities through a good SMS, like:
Brand the app and portal to establish a brand identity. 

Monitor students and teachers' login activities and store students' and teachers' records securely.

Manage all types of communication, fees, and human resources through the system. 
Basically, all traditional management functions are performed in a faster, more efficient manner.  
Engage parents in their children's education 
Parents can be the biggest allies when it comes to their children's education. The SMS software can help parents to:
Monitor their children's progress in the e-learning system 

Schedule face time with teachers to periodically check if the child is facing any difficulties. 

Track class schedules, attendance, assignments, and test results. 
In addition, institutes could encourage parents to share their reviews and testimonials on online platforms, resulting in more enrollment. 
At Anubudh, we help education institutes implement LMS that fits their teaching style and brand identity. Feel free to check out our website – https://anubudh.com/early-learning/.