Build a strong customer service team using pre-employment testing
by Vineith Kaul, Posted on 28 April 2022
Online Testing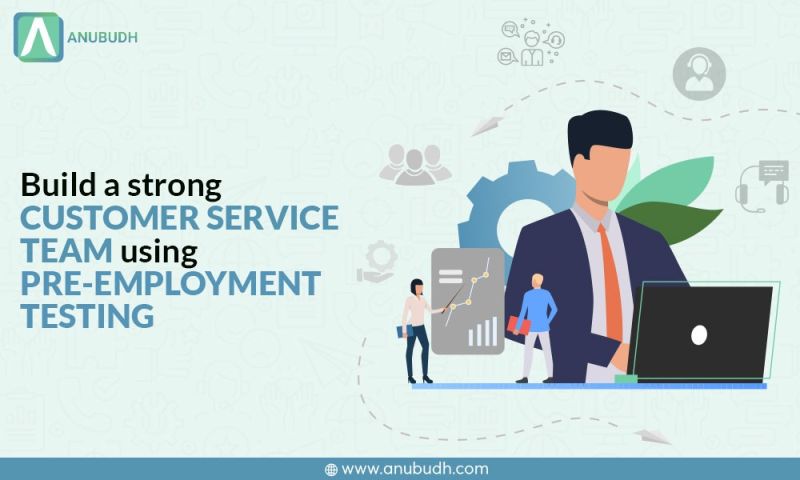 .
Build a strong customer service team using pre-employment testing
Across the globe, 96% of consumers say customer service is an important factor in their choice of loyalty to a brand. – Microsoft
Hiring people and building a solid customer service team with excellent skill sets can enhance your company's income, build goodwill, improve customer retention rates and drive customer loyalty and satisfaction. Employees in this sector must be able to deal with a high frequency of calls, complaints, and requests while maintaining a positive attitude. Hiring for such roles requires a comprehensive testing process to determine a candidate's suitability for the role.
The Customer Service test is intended to test a candidate's ability to provide support to consumers before, during, and after a purchase. It also assists recruiters and hiring managers in pre-interview screening by helping them to identify individuals with excellent customer service skills.
Pre-employment tools from Anubudh help hiring managers make educated decisions and avoid hiring mishaps. Employers from hospitality, consultancy, BPO, Saas support team, etc, who are looking to fill client-facing roles can extensively use these tools for quality hire. With Anubudh's pre-employment test tool, you can quantitatively assess candidates on:
verbal and communication skills through listening, speaking and comprehension tests
basic maths ability through numerical reasoning test
computer proficiency level  through computer literacy and internet knowledge test
Anubudh's holistic pre-employment tools can also be used for personality evaluations, behavioural assessments, cognitive assessments, technical assessments, coding assessments, and much more. For more information – www.anubudh.com.