Omicron variant prompts educational institutes to move exams online (again!)
by Kunal Bafna, Posted on 28 March 2022
Live Online Classes
Online Testing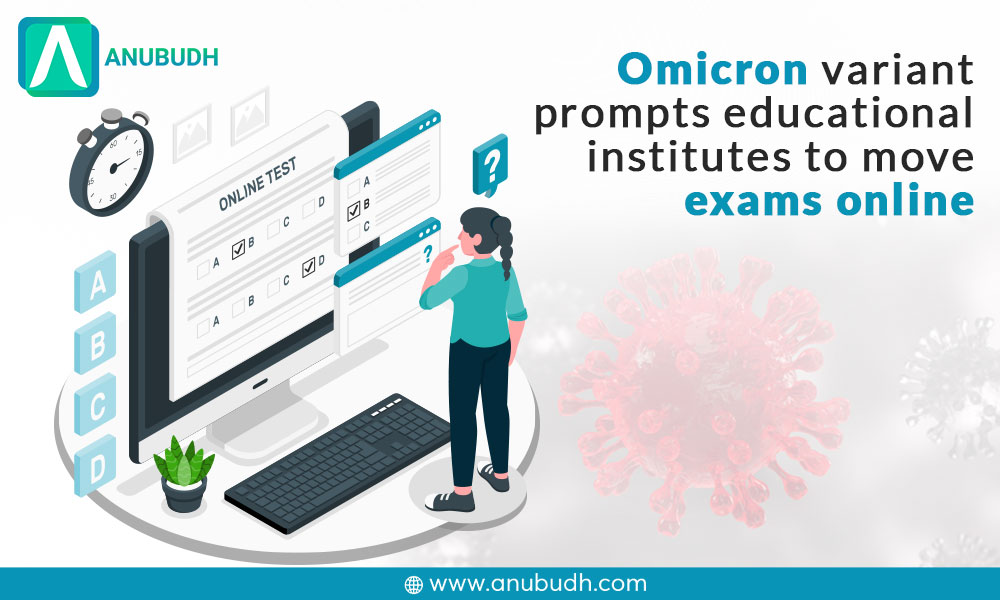 .
Omicron variant prompts educational institutes to move exams online (again!)
Many schools across the country have reopened after a long break, but this new version of COVID-19 has caused some states to contemplate whether or not to keep them open. In response to Omicron, the Delhi government has closed schools, colleges, and other educational institutions. As the country battles the virus, educational institutions are leveraging technology to eliminate the uncertainty. Thus, the need and importance of online education and online proctored exams have been further reinforced in today's world. 
Online Examination/ Assessment
Online examinations in 2021 have evolved into a necessity rather than an experiment by educational institutes. Taking online classes and exams reduces the likelihood of students getting in touch with one another, thereby maintaining covid appropriate behavior. Various stakeholders have begun to recognize the importance and urgency of implementing technology in education. Hence, we could see a substantial percentage of these educational stakeholders transitioning to online ways of conducting examinations. Here are some benefits of online examinations: 
Convenient:

During a pandemic, everyone's health and wellbeing should be the top priority. In light of this, remotely proctored online exams are the most viable way to assess students and aspirants. Through remote online proctoring, invigilators can assess students authentically even from a distance. 

Exam integrity:

Cheating and content fraud are major concerns. It is much easier to take and grade tests using online proctoring software. By combining artificial intelligence with human proctoring, educational establishments can administer examinations securely and effectively. The software allows for hassle-free testing. 
Additionally, these programs can be used to boost efficiency and productivity at the same time. With the numerous advantages of online testing, the majority of competitive examinations and entrance exams in India are also rapidly moving towards online testing. In comparison with traditional methods, these tests are foolproof as they prevent any malpractice, are easy to use, and boost the productivity of the system. Reach us at:  https://anubudh.com/testing-platform/