Why is using technology so important in today's classroom?
by Vineith Kaul, Posted on 12 September 2020
EdTech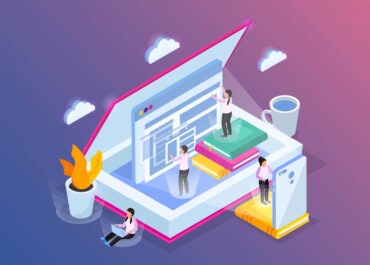 .
Technology has transformed our lives in a number of ways. It has made our work easier and quick. Technology in today's classroom has become predominant since the advent of 21st century. Smartphones and tablets have replaced textbooks, and digital whiteboards have replaced traditional blackboards. Every information is just a click away.
Technology has completely changed the teaching and learning patterns across the world. It instills technological skills in the students and prepares them for future. Read on to explore why is using technology so important in today's classroom.  
Technology in Classroom Benefits
Creates User-Engaging Environment
Technology in classroom teaching makes education fun and interactive and creates a user-engaging content, thereby, making the subject interesting. The traditional methods of education are not as fascinating as they appear on screens. Technology reforms the content digitally and makes it spellbounding.
Enables Students Study in their Comfort Zone
With the use of technology, the students can study wherever and whenever they want. Thus, the students can study as per their abilities and interests. Also, it allows the teachers to spend individual time with the weak students. Live online classes have made education easily accessible to all the students.
Prepares the Students for Future
Digitization is the future of the world. Using technology instills technical skills in the students and prepares them for the digital future. The digital skills are essential to grow and work in collaboration with the workforce in today's world.
Technology in today's classroom Connects You with Your Students
Most of the teachers use technology in classroom to find content that will benefit the students and make learning interesting. A user-engaging content helps them build a better relationship with the students.
Technology is changing at a faster pace. This helps the students to move in coordination with the changing world they live in. Using technology in classroom teaching enhances creative and critical thinking skills. It transforms the learning experiences. Students can seek a number of new opportunities. Digital education with the help of next-gen Edtech tools such as artificial intelligence, learning management systems, machine learning, etc., has given a completely new direction to the modern education system and is soon going to overtake the traditional system of education.