Video-based content- Is it good for early school learners? 
by Vineith Kaul, Posted on 30 March 2022
EdTech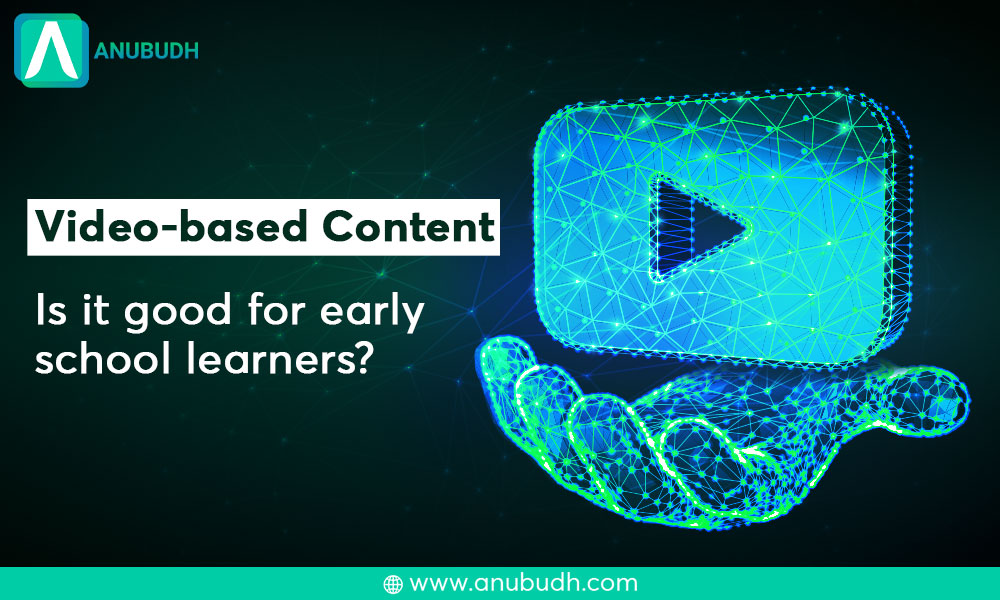 .
Video-based content- Is it good for early school learners? 
Psychologist Albert Mehrabian demonstrated that 93% of communication is nonverbal. People remember 80 percent of what they see, 20 percent of what they read, and only 10 percent of what they hear. This is especially true in our fast-paced digital age when multitasking and short attention spans are the norm.
Initially, there was a lot of debate and apprehension, especially from parents, to use video as a learning tool for kids who have just started their educational journey. However, in the wake of the pandemic, more kindergarten and pre-schools introduced video-based curriculums in e-learning that are age-appropriate, fun, and teach young students the basics like colors, birds, and body parts. Parents and teachers were pleasantly surprised to see the positive impact of video-based learning. It has made learning more effective and enjoyable for early learning schools. 
Moreover, video-based learning for young learners are:
Practical and Engaging: It is the most effective way of interacting with kids, especially in an online classroom. Videos with fun animation can help keep students engaged in the class and learn new concepts. Additionally, the same video could be repeated multiple times to reinforce the concept.
Microcontent to teach various concepts: Video-based micro-content makes lectures and courses more interesting, fun, and interactive. Kids prefer visual animations to written books. This can help kids to learn diverse topics in an engaging way. 
Accessible and Convenient: Video-based content through a learning management system can be a great tool in a pandemic situation where teachers are unable to teach kindergarteners and preschoolers. Using a mobile device or laptop/desktop, they can access short, concise, engaging, and enlightening videos. 
You can also install video-based techniques for better engagement of students in classes. Just reach out to us at https://anubudh.com/early-learning/  and get the best service with many benefits.