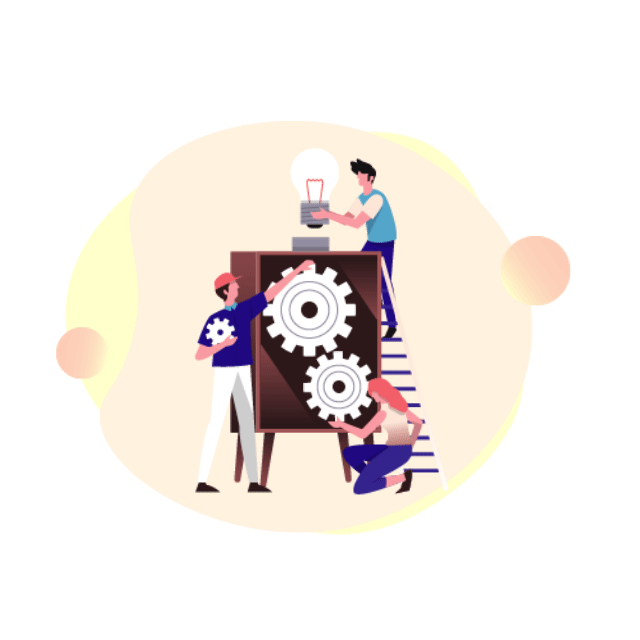 Learning Management System
A Learning Management System helps in making learning, organizing, reporting and administration a successful process. This system is prevalent in all the schools, colleges and corporate organizations. The educational institutions use lms to share knowledge while the corporates use it for training purposes.
Learning management system has a number of objectives in imparting education. Let us have a look at a few.
Learning Management System (LMS) Objectives
Learning management system has the following objectives in imparting education:
Provide Access to a Number of Resources
The learning management system can hold a large amount of content and can provide wide information to the students. A learner has access to the unrestricted amount of content.
LMS, Eliminate Traditional Barriers
LMS overcomes the barriers that stand against modern method of education. Traditional learning system inhibits personalized learning, and fails to cover up the lessons a student misses out. On the contrary, the learning management system provides access to educational material anywhere and anytime. Students can also revisit the lessons they missed out which surely has an advantage over the traditional education.
Effective Learning Process
Technology makes learning fun and effective. Various reports and assessment tools helps to track student's performance. One can add creative elements to the content to make it engaging and fruitful. This makes the lessons effective to the students.
Effortless Blending in Technology
Technology has made the learning and development process more prominent among the students. Since technology is not unknown to today's generation, teaching through this medium will be effortless. It will help the students understand and memorize the concepts in a better way.
LMS, Access to the Content Anytime
A learning management system (LMS) helps the students access the content anytime. All they require is a proper internet connection and a device. This will help the students to study whenever they want irrespective of the place.
Saves Time, Money and Energy
With online classes, the schools save their time, money and energy that would be otherwise spent in appointing teachers. Also the students can study from the comfort of their homes and therefore save their time, money and energy that would otherwise be spent while commuting to the institutions.
Facilitates Adaptive Learning Process
Online learning is designed in such a way that caters the needs of every learner. Video lessons, audio, infographics, images, pdfs have been designed to make learning more innovative and interesting. The students can now study as per their interests and requirements. This is known as adaptive learning.
Easy Evaluation and Feedback
The learning management systems have made evaluation and feedback process easy. Variety of reports help in understanding how feasible the learning process is. The feedback help in understanding the issues a learner faces.
Thus, we see how effective the learning management system is in imparting education. It has made learning convenient and fun. It not only benefits the students but the entire education system. Every institution should have a learning management system of their own. It facilitates experiential learning among the students and attracts maximum strength to schools. Also, several institutes have witnessed an enormous increase in the grades of the students ever since they started using technology in education.
Features of Learning Management System (LMS)
Cost-Effective and Time-Saving

Storing all the Content in One Place

Personalization

Flexibility

Updated Content

Multimedia Learning

Monitor and Access Progress

Commercialization
Learning management systems have a number of advantages. A good LMS generates excellent results in educational growth. The institutes need to look for an ideal LMS to expand their business. Cloud based learning management system is the latest technology that help in creating and delivering useful content to the students everywhere.