Early-Learning Platform
Early learning – make your child smarter
Early childhood education is for children between the age of three to five. It is commonly called preschool, prekindergarten, day care, nursery school, or just early education. An early childhood education program is similar to a training program where kids develop their social, emotional, physical, and cognitive skills, thus helping them to acquire a solid foundation before starting primary school.
Studies have shown the importance of early childhood education for a child's mental, emotional, and physical development. A quality online education for pre-schoolers can foster a lifelong love of learning in children. Online early learning classes use multimedia and animations that can enhance the quality of classes, compared to traditional ones, and enable holistic development of kids by stimulating their senses and developing multiple skills.
Glimpse of eLearning for preschool online learning project
Anubudh's online education for preschoolers project provides e-learning solutions for kindergarten and preschools. Schools use our preschool and kindergarten learning games-based learning solution to digitize their curriculum with fun animation, graphics, and interactive tools.
Besides supporting multiple languages, the tool provides offline and online modes accessible through web, iOS and Android app. The entire curriculum can be designed with interactive features and captivating animations to enhance motor skills, develop cognitive skills, and improve communication abilities with phonics learning games, simultaneously helping kids learn new concepts and themes.
What is the e- Early Learning project?
The early learning project is our tech solution for early programs institutes like pre-primary, kindergarten and pre-schools. Our tech-savvy team will help you in the digital transformation of large amounts of teaching materials for kids in a fun way.
Is it suitable for early childhood learners?
Absolutely. The content is specially curated to cater to early childhood learners and uses kid-friendly animations to make learning experiential and fun. The lessons are designed to reinforce the concept and practice it through simple and fun games and exercises.
Benefits of Early Learning
Our highly experienced professionals work closely with schools to understand and design e-learning platforms for preschoolers that encourage creativity and make learning a fun and enriching experience. With the use of our e-learning for kindergarten app and web version, you could:
Digitize curriculum with animation, graphics and text
Teach in multiple languages for better results
Access content Online, as well as Offline
Design practice content for progressive development
Compatible with web, iOS and Android
Other Projects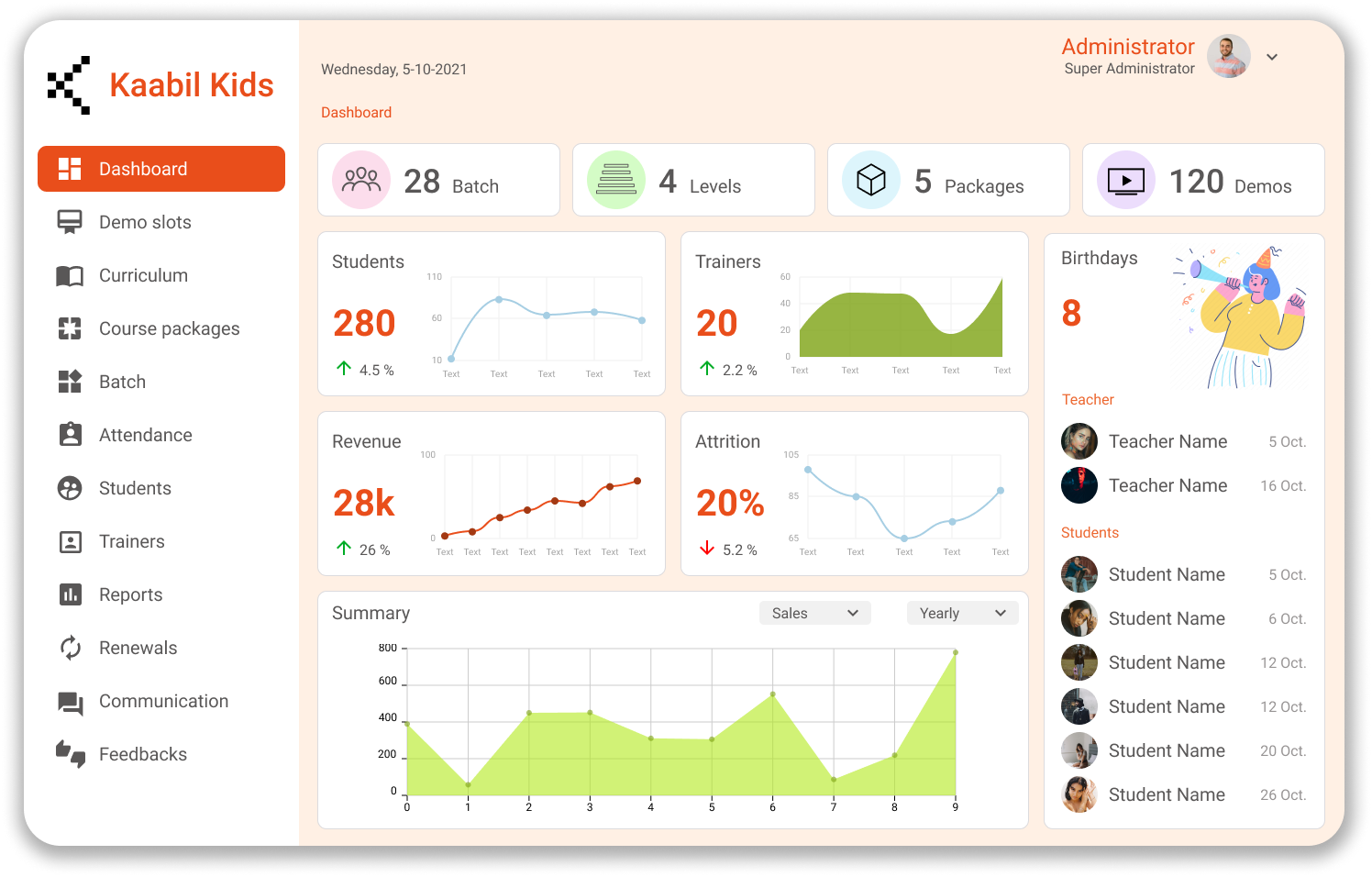 Online Chess Learning Platform
Playing chess helps kids become mentally strong and agile, gain focus, patience, analytical thinking, and a mindset for success.
Explore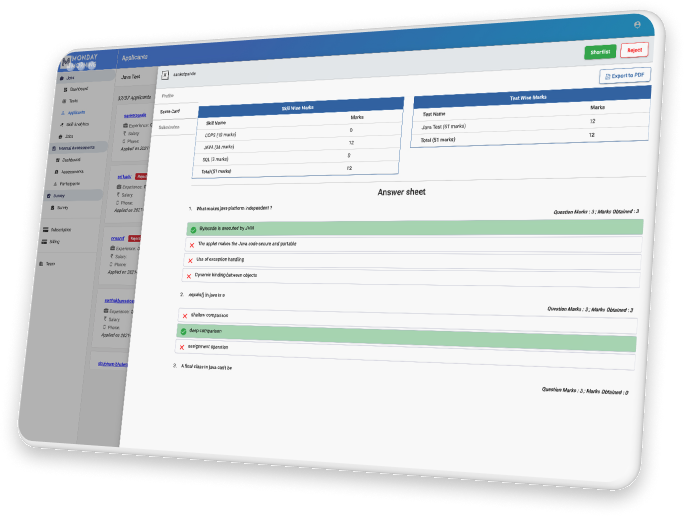 Online Proctoring Software
Online proctoring is the ability for employees and institutes to undertake & monitor exams without their physical presence.
Explore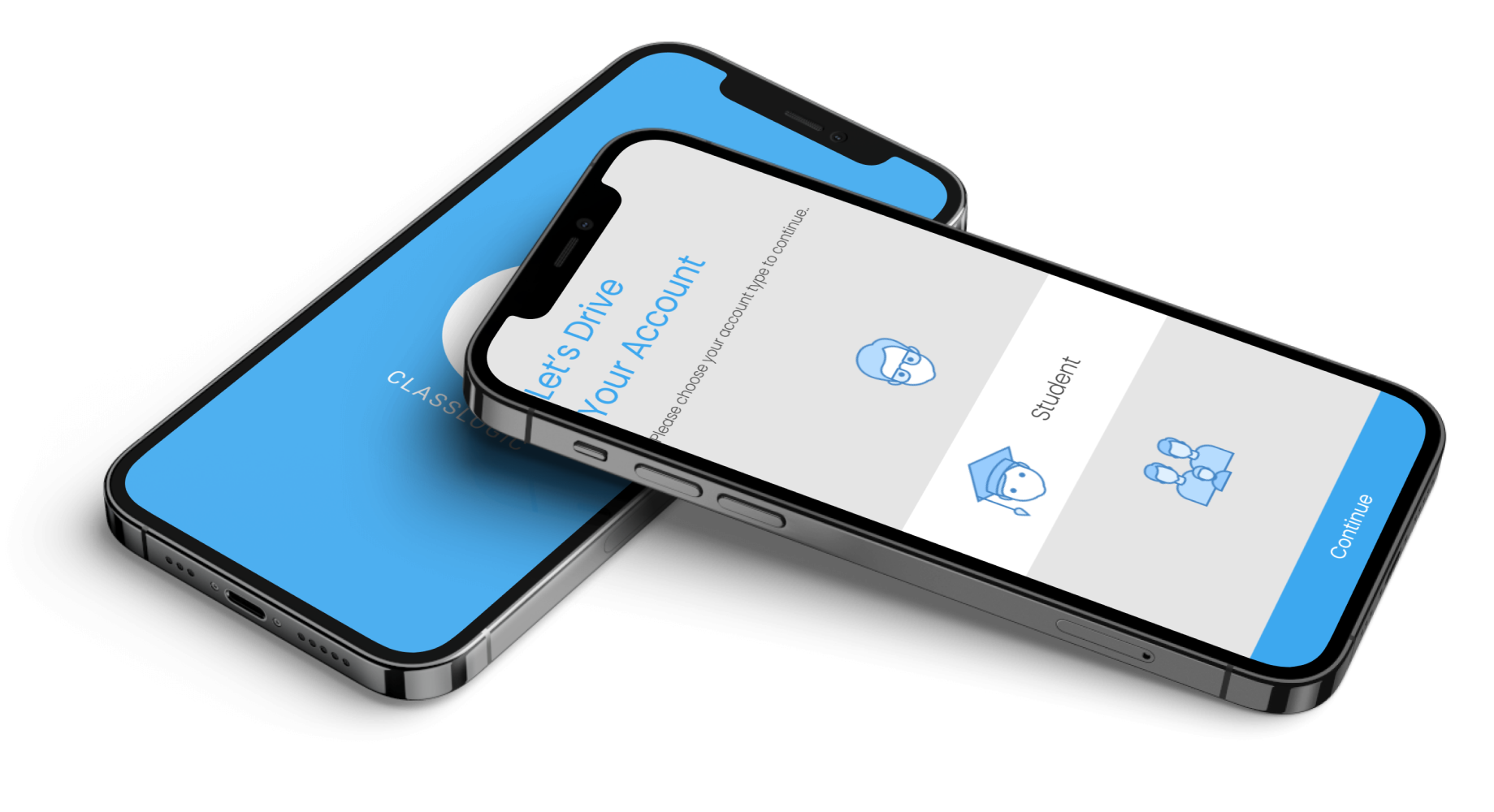 Online classes have never been so easy
Classlogic is an online platform that provides educators and students with instant access to the best features of a traditional classroom on their mobile phones. Classlogic is your one-stop platform to teach and learn.
Explore