Online classes have never been so easy
Classlogic is an online platform that provides educators and students with instant access to the best features of a traditional classroom on their mobile phones. The platform incorporates various intuitive features that make online learning engaging for learners and empower educators with powerful teaching tools. Access to the platform is available from both Android and iOS devices, and it is 100 % secure and easy to use. 
How does Classlogic Works:
Classlogic is your one-stop platform to teach and learn. Educators can manage, evaluate, and enrich learning experiences with our easy-to-use and secure live classroom.
Learners participate in live classes led by their teachers through their mobile devices. 
Learning experiences are created by teachers through interactive classroom features
Various assessment features, including quizzes, open-ended questions, polls, drawing tools, etc., allow teachers to give instantaneous feedback.
Learners are introduced to content through dynamic and engaging features like a whiteboard, video playing, notes, etc. 
Teachers can automate administrative tasks like attendance, fee collection, record-keeping on the application itself. 
Separate dashboards for all the stakeholders to optimize functionality. 
Take your institute mobile with Classlogic 
Integrated institute management
Manage your institute efficiently with our ERP solutions, analytics, parent engagement features
Dual Mode (online + offline) 
Conduct offline + online courses with seamless live class experience and unlimited class recording
Learning Management System
Share study material, videos, assignments, and much more with your students for a holistic learning experience.
All the tools you need in one place
Classlogic is created to transform teaching and make learning accessible- one class at a time. 
Live Classes
Set up several live classes with automated recording within seconds. 
Video Lectures
Deliver video lectures easily by uploading unlimited lectures in a proper format. 
Online Assessments
Build an online test by scanning a physical question paper and uploading it on the platform to assign auto-correcting tests to your students.
Smart Attendance
Keep track of student attendance, track absence, and alert parents and school administration.
Fee Management
An integrated portal for managing fee collections, reporting, and monitoring payments and non-payments
Student Reports
Manage student reports effortlessly and efficiently with automated calculations, sophisticated reports, and comprehensive report cards.
Upload Study Material
Easily upload unlimited study material and content to assist students in learning.
Send Daily Notices
Send daily and important notices to students to communicate important information.
Class Management
Get rid of the daily class management tasks and automate the entire class management process—increase student and teacher productivity with the best online classroom management app. 
Classlogic is all about stakeholders
Classlogic harnesses the power of technology to accomplish incredible results for educators, learners, guardians, and administrators.
Teachers
ClassLogic takes care of all the headaches of manual classroom management by automating attendance, test reporting, and assignment collecting and evaluation. Teachers can focus on its core function- teaching effectively!
Parents
Get daily bulletins, access child progress reports, educational materials, event announcements, activity images, and other information every day. Get a heads-up on upcoming events and get teacher access to discuss the child's learning status.
Students
Students can use the LogicClass App to take classes whenever and wherever through any internet-connected device. Students can also submit assignments, check attendance and class status, form groups for joint projects, and contact teachers for personal face-time.  
Institute
Use our ERP systems and analytics to run your institution intelligently. The seamless live class experience allows you to run your school in an offline + online mode.
Grow your coaching business 10x with your online coaching app
Manage multiple coaching centers in multiple locations with an integrated ERP solution in Classlogic. Improve the performance with data-driven outcomes and manage every aspect of your online coaching business. 
Manage attendance and leave at best.  

View student & teacher activity reports

Monitor live class session

Create digital resource library 

Monitor multiple coaching centers

Manage fee collection
Our Vision
Now managing your classroom and school is easier with ClassLogic's Live Classes App.
Our Mission
Our mission at ClassLogic is to create classroom management software and applications that make administrators' and teachers' lives easier to devote more time to the things that matter most: teaching students. 
Who are we?
ClassLogic never aspired to be just another School ERP firm that serves a few hundred clients and generates revenue. We aimed to use the most innovative technology available to unite all stakeholders onto a single platform and run the entire community's operations most productively and effectively.
Our main goal was to create a basic yet dynamic system that could meet all of an educational organization's operational demands.
Our Team
Our leadership team comprises members who share the same values and bring you a solution that completely digitizes and automates your entire school process.
Anoop Mishra – Educator turned into Eduprenuer, believes that technology is imperative in the digital world to improve the quality of education.
Anshul Mishra – Computer Engineer IITian and a serial entrepreneur, Teacher at heart, and an Entrepreneur in mind, effortlessly trying to bring great solutions to institutes.
Other Projects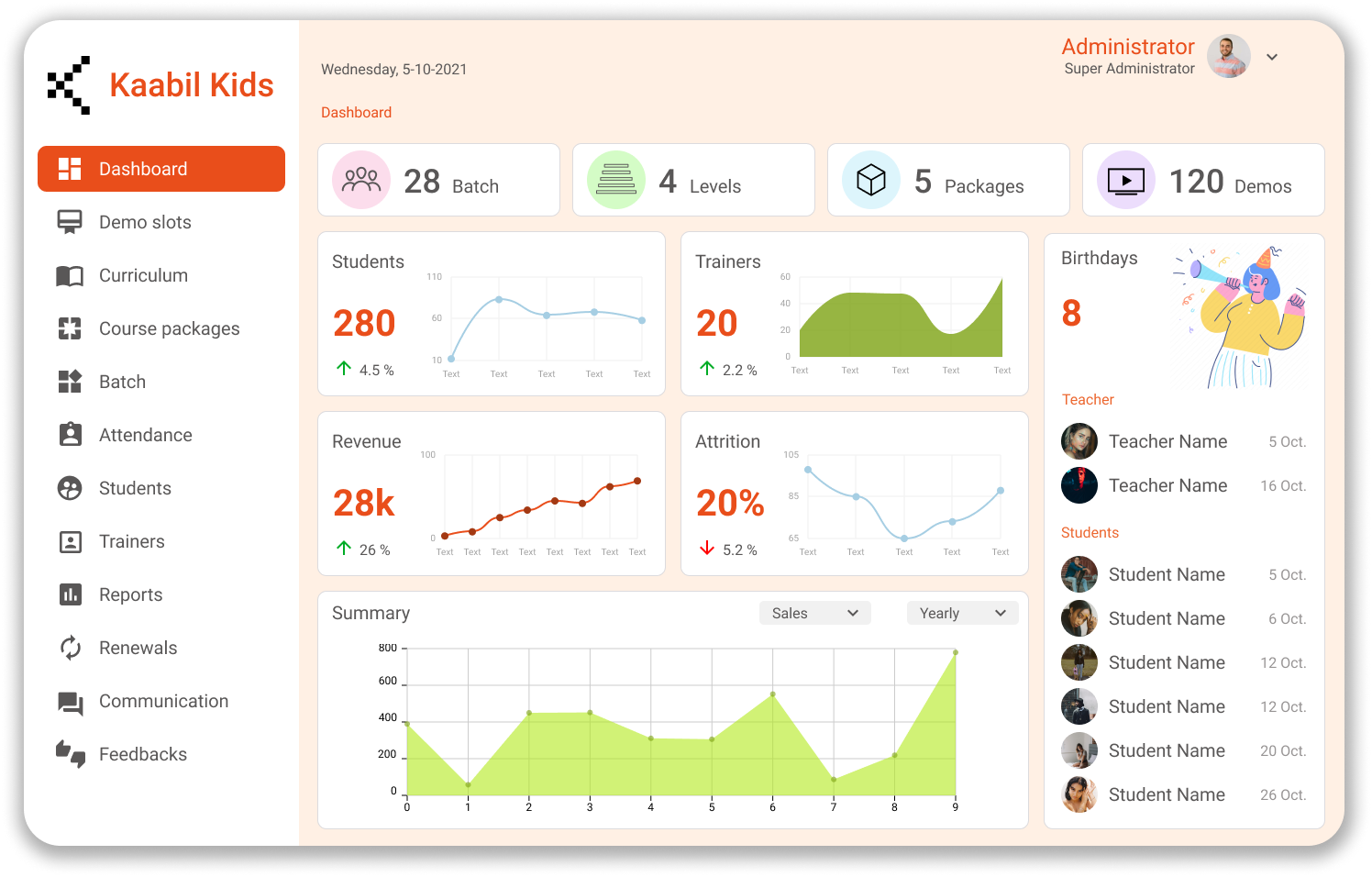 Online Chess Learning Platform
Playing chess helps kids become mentally strong and agile, gain focus, patience, analytical thinking, and a mindset for success.
Explore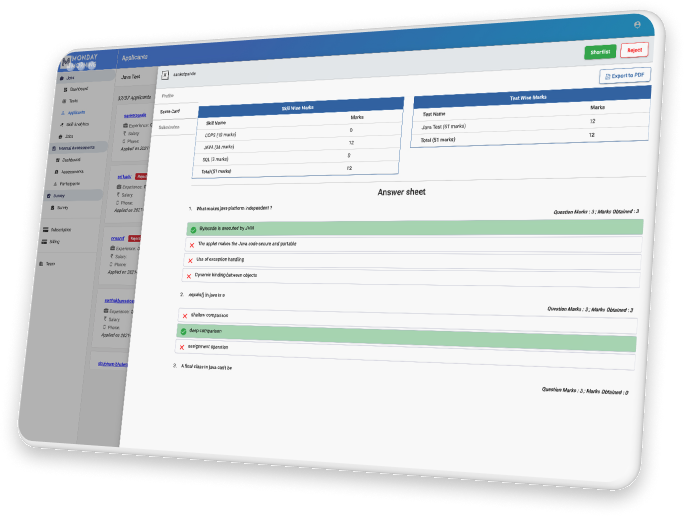 Online Proctoring Software
Online proctoring is the ability for employees and institutes to undertake & monitor exams without their physical presence.
Explore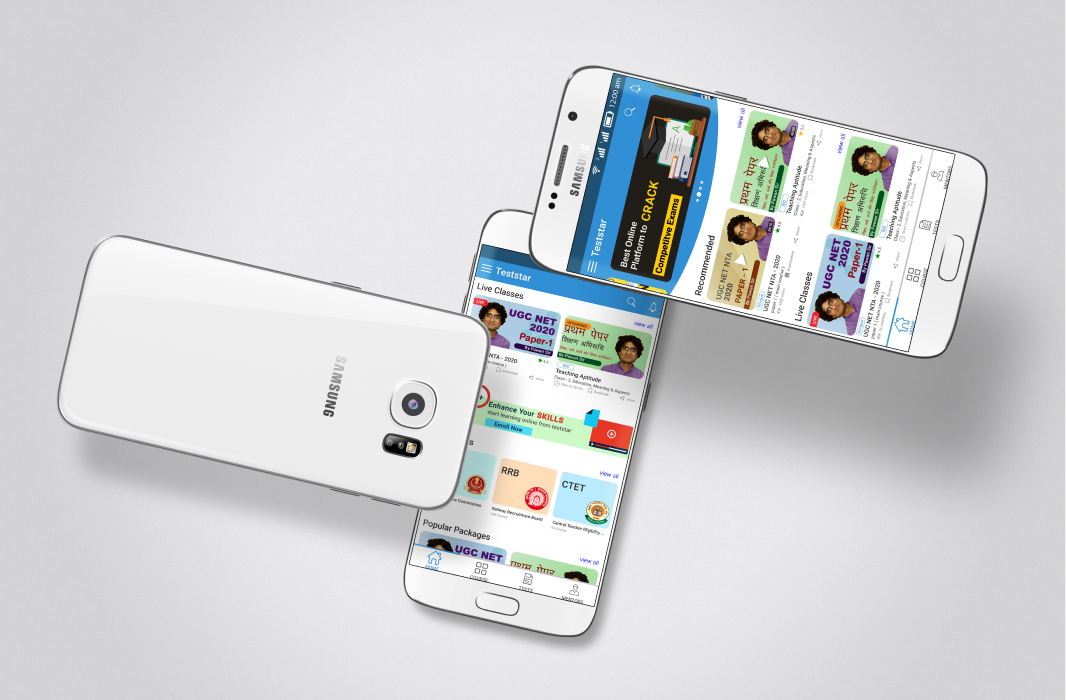 Online Learning Platform
Square Panda was co-founded by Andy Butler after he and his family struggled to find resources to support their daughter, who has dyslexia.
Explore